Firefighter's Titanium Medal
Firefighter's Titanium Medal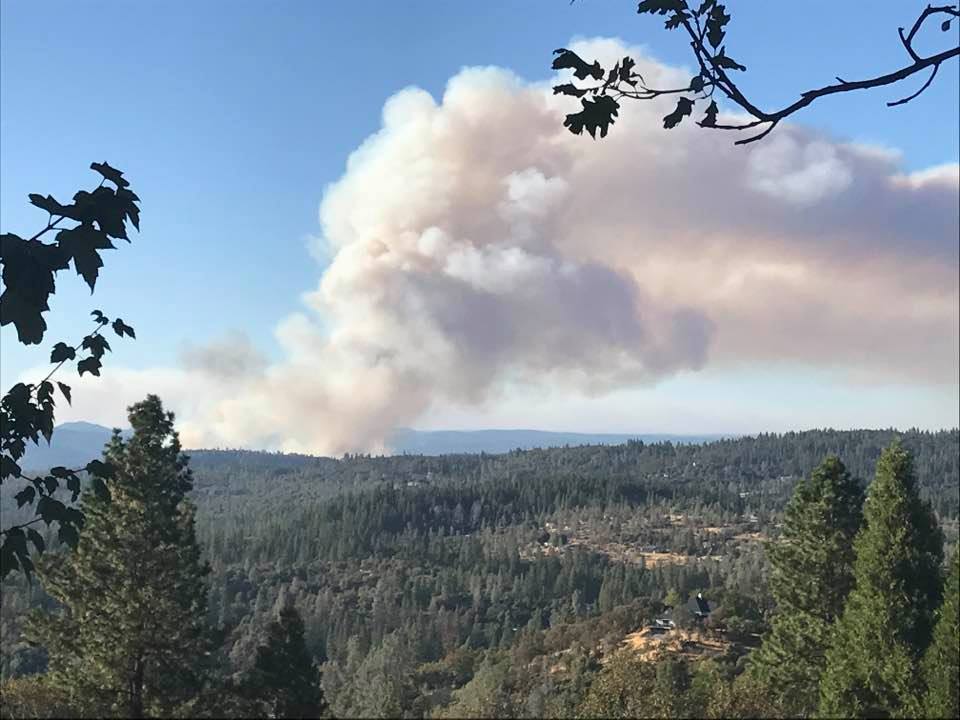 View of North San Juan fire from Nevada City Photo taken by Visa Eksyma
Here in Northern California, fire season is in full swing and is proving to be more challenging each year. And each year, we owe our safety to those men and women who go out to meet each new flame with everything they've got! This summer we've had more than our share of smoke filled skies and we've only just reached August. With thousands of acres going up in flames, I am in awe of these dedicated and courageous people who gear up and run right into the path of danger so that we can sit back in the safety of our homes and complain about the poor air quality.
I can't begin to imagine the intensity of the work these amazing humans endure! Many of California's wildfires occur during heatwaves and while I can barely function through a day of triple digits, these brave men and women are out there in full gear, in the heat and smoke confronting fire.
According to this short video the gear can weigh up to 70 pounds!
Just this week, there was a fire about 30 miles from Titanium Rings Studio. While we felt relatively safe in our location, we know many people who had to evacuate their homes, and this fire was moving very fast. Firefighters were on the scene even faster though, and they worked through the night to save our neighboring mountain town. People were able to return to their homes the very next morning. It was an amazing and frightening event to witness! 
Here at Titanium Rings Studio, we make titanium rings in honor of these firefighting men and women. The rings are made to be durable and are created in a variety of styles. Whether you're a firefighter or have a firefighter in your life, these titanium bands are made to be worn as a badge of honor and support. It is with a great deal of respect and tons of awe that we make these rings in the hopes that someone out there is wearing a little piece of love from us.
The best medal we can offer...titanium.